2018 Mission Investing Institute
Impact Investing for Foundation Staff and Asset Owners New To the Field
Mission Investors Exchange's 15th Mission Investing Institute at The California Endowment's Center for Healthy Communities in Oakland, California, will feature 2 ½ days of member-led sessions bringing together approximately 50 staff members from foundations or other asset owners across the country.
This intensive training experience is designed to help philanthropic professionals (whether they are part of a well-established impact investing program or developing one from scratch) gain exposure to approaches that can help them get started in impact investing and/or advance their practice. Through interactive exercises in small-group settings, participants will have the opportunity to hear from their peers in philanthropy, build relationships with fellow professionals, and learn from seasoned investors in the field. They will walk away with:
A clear understanding of the impact investing landscape, including commonly used tools and terms
Strategies on how to manage and measure impact
Concrete examples of structuring, sourcing, diligence, and how organizations are incorporating diversity, equity, and inclusion goals into investments
New connections and networks to support the development of their impact investing programs
Tuition Fees
Registration for the Institute closes August 31, 2018
MIE Member Registration: $1,850 (through August 31, 2018)
Non-Member Registration: $2,300 (July 15 - August 31, 2018)
Who Is the Institute Designed For?
The MIE Institute is designed for staff members from foundations, family offices, or other philanthropic asset owners who are new to impact investing—whether they're creating a program for a foundation getting started in impact investing or entering an established program. Pre-registration is open to staff from MIE member foundations/asset owners through July 14, 2018. Beginning on July 15, 2018, registration will open to non-member foundations/asset owners. If you are not sure whether the Institute is appropriate for you, please
let us know
so that a member of our staff can address your concerns.
Hotel Block
We have arranged a hotel room block at a discounted rate at the Oakland Marriott City Center, which is walking distance from the Institute venue.
Click here
to reserve your room. The room block expires on
August 23rd
.
Cancellation Policy
The deadline for cancellation refunds is 8/6/2016. After this date, no refunds will be issued. Cancellations are subject to a $150.00 processing fee. All cancellations MUST be submitted in writing and emailed to
[email protected]
. Individuals who need to cancel are encouraged to transfer their registration to another eligible attendee. The substitution deadline is 8/6/2018. Please email all substitution requests to
[email protected]
.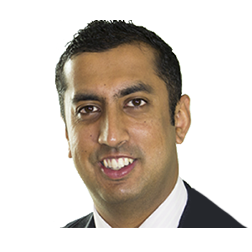 Neeraj Aggarwal
Program Director
Michael & Susan Dell Foundation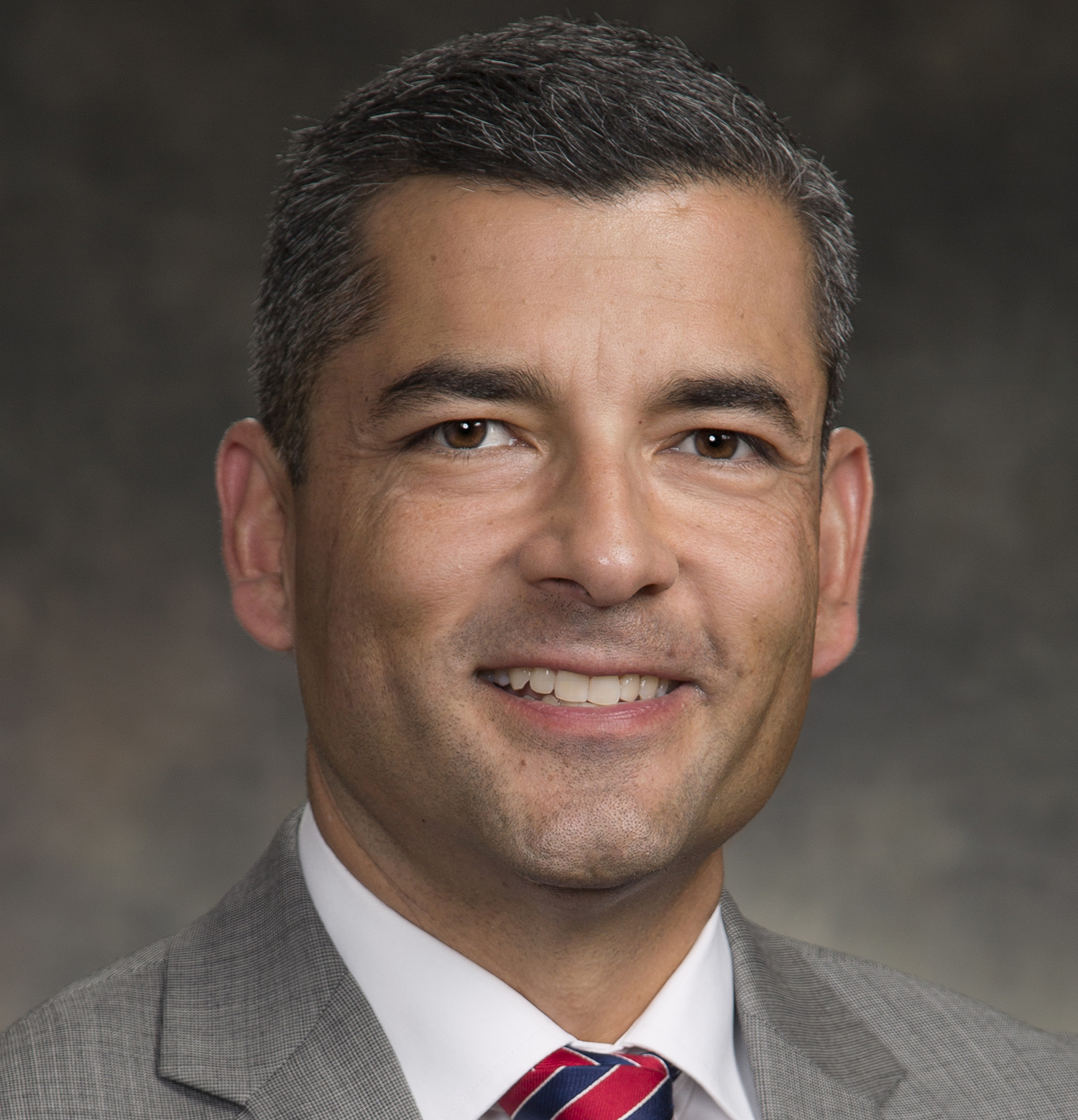 Gil Alvarado
Senior Vice President, Finance and Administration
Sierra Health Foundation
Gil Alvarado serves as Senior Vice President of Finance and Administration for Sierra Health Foundation and The Center. In this role, he is responsible for strategic business planning and management of all foundation administrative activities, investments and finances, and provides leadership to ensure compliance with state and federal fiscal and regulatory policy. His responsibilities also include design and oversight of the community investment strategy for the foundation and The Center.
Before joining Sierra Health Foundation in 2006, Mr. Alvarado served as Chief Financial and Information Officer for the Paso del Norte Health Foundation in El Paso, Texas. He currently serves on several national and regional boards, and has been involved in leadership roles within regional nonprofit communities. Mr. Alvarado earned a Bachelor of Business Administration in Accounting from Texas A&M University and a Master of Science in Information Technology from the University of Phoenix. He is currently licensed as a CPA.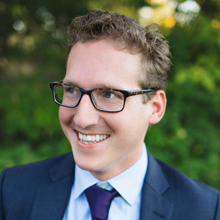 William Burckart
President
The Investment Integration Project
William Burckart is the President and COO of TIIP, where he helps institutional investors engage in system-level and SDG investing. He has been at the forefront of impact investing and has contributed to the field through groundbreaking research, including leading a multiyear field building effort focused on the financial services industry in collaboration with the Money Management Institute; managing the Johns Hopkins New Frontiers of Philanthropy Project; and was involved in the writing of the "Status of the Social impact investing Market: A Primer" that was distributed to policymakers at the inaugural G8-level forum on impact investing. Mr. Burckart is also a visiting scholar of the Federal Reserve Bank of San Francisco.
Amy Chung
Director, Program Related Investments
The California Endowment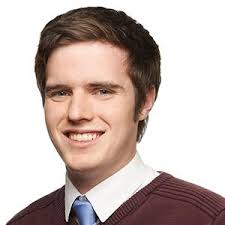 John Cochrane
Senior Associate
The U.S. Impact Investing Alliance
John Cochrane is Senior Associate at the U.S. Impact Investing Alliance, a field building organization dedicated to catalyzing the flow of private capital in the United States to projects and companies that create measurable social and environmental impact. At the Alliance, John helps to lead a range of program areas, including public policy advocacy, investor engagement and education, and the work of the Global Steering Group on Impact Investing. Prior to joining the Alliance, John was Associate Director for Social Innovation at the Council on Foundations, where he created programming to educate and train community, corporate and private foundations about the role impact investing could play in advancing their work. He has also worked with the Inter-American Development Bank, White House Business Council, U.S. State Department, and Morgan Stanley.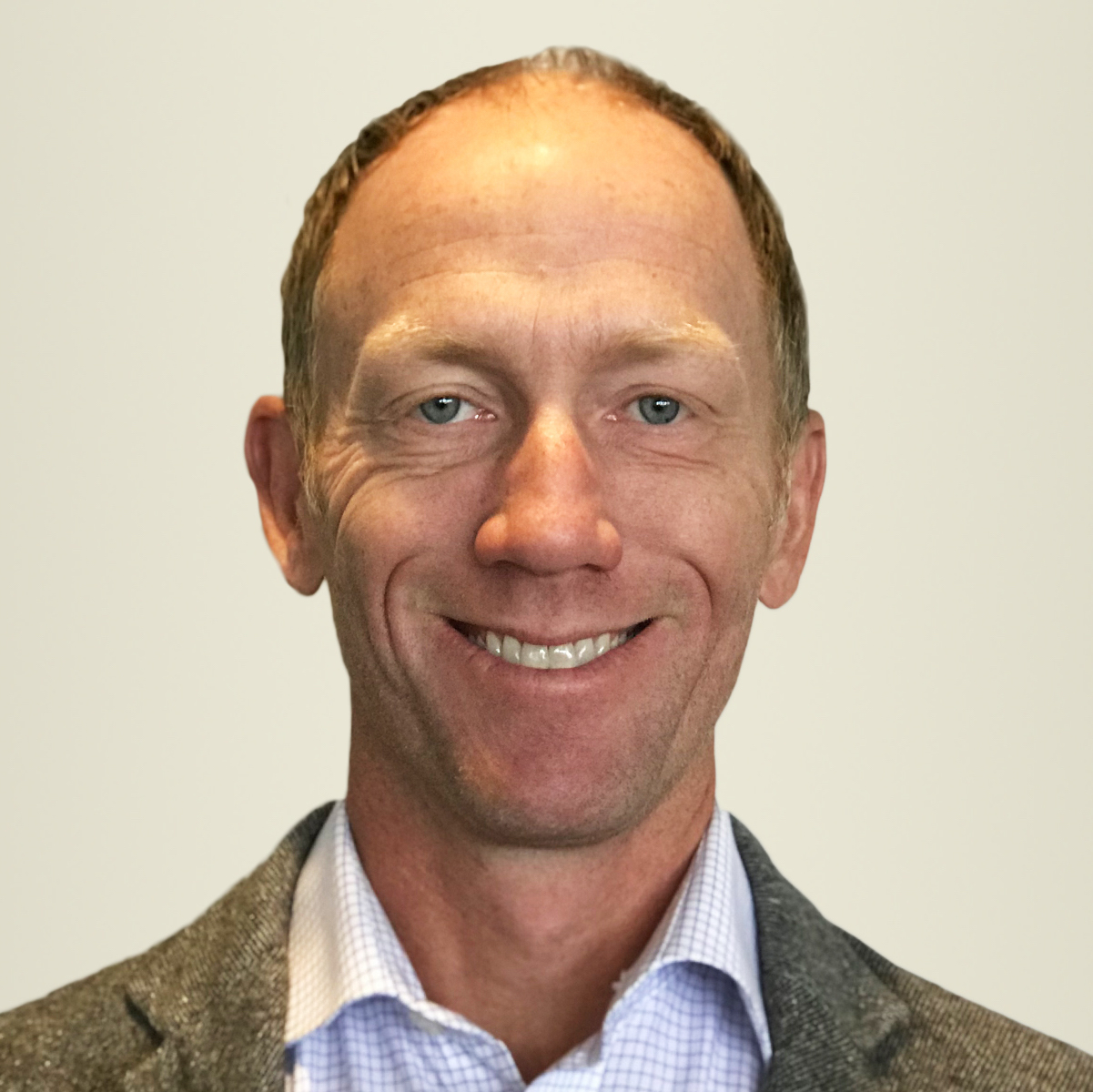 Mark Doherty
Director of Investments
The San Francisco Foundation
Mark is The San Francisco Foundation's Director of Investments leading a team which stewards over $1.4 billion of charitable capital. Mark's team is responsible for the reporting, operations, and communications related to the Foundation's core investment portfolios, externally managed funds, and impact investing portfolios.
Mark also leads the Foundation's impact investments work through a $20 million program related investments program, and a $25 million mission related investment pool.
Prior to joining the Foundation, Mark lived in London and was Operations Director at UK Community Foundations, an organization supporting the 46 community foundations in the UK. Before London, Mark served as Director of Investments at Silicon Valley Community Foundation. Prior to his career in philanthropy, Mark was a private banker to high net worth clients in the Bay Area.
He holds an MA in International Policy Studies from Middlebury Institute of International Studies at Monterey, and a BA in Political Science from Colorado College. When not standing with his wife on the sidelines of their sons' soccer games, Mark enjoys ultra distance trail running.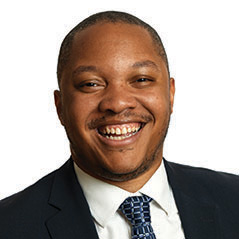 Rodney Foxworth
Executive Director
BALLE
Rodney Foxworth is Executive Director of BALLE (Business Alliance for Local Living Economies), a network of social entrepreneurs, financial activists, and foundation leaders building inclusive economic opportunities through entrepreneurship and local business ownership in communities throughout the U.S. and Canada. Previously, he was CEO and Founder of Invested Impact, a consulting firm focused on economic development, philanthropy, and social innovation, and co-founder and Strategy Advisor of Impact Hub Baltimore. Prior to founding Invested Impact, Rodney worked as community manager at BMe, a national network of black male leaders and entrepreneurs. As community manager, he led grantee outreach and selection across three cities and managed key stakeholder relationships in business, philanthropy, and media. Before his role at BMe, Rodney served as program manager at Job Opportunities Task Force, a policy advocacy and workforce development organization. Additionally, he has been a consultant to the Annie E. Casey Foundation, Calvert Impact Capital, and the John S. and James L. Knight Foundation, among others. Rodney is a BALLE Fellow, Next City Vanguard, and Baltimore Business Journal "40 under 40" honoree. He is featured in the Washington Post best-seller, "Reach: 40 Black Men Speak on Living, Leading, and Succeeding."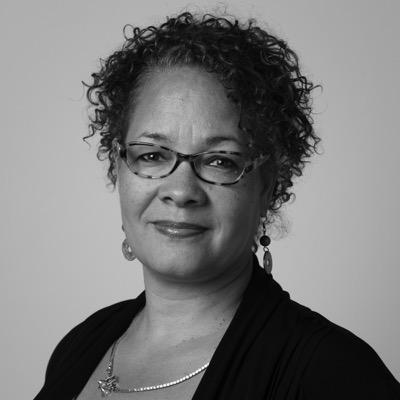 Nicole Kamaleson
Partner, GNP Practice
Perrett Laver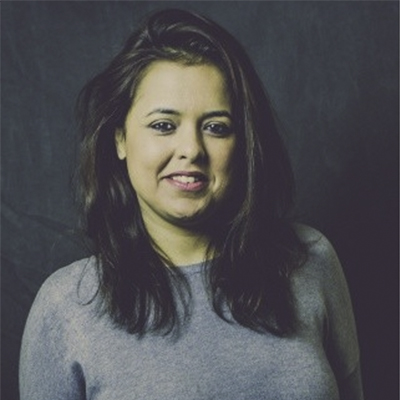 Ayesha Kiani
Managing Partner
Republic
Ayesha Kiani is the Managing Director at Republic Crypto - A trusted presale token fundraising platform for all types of investors. She was previously at SingularDTV - A Consensys spoke. She's a Venture Partner at NextGen Ventures and a Board Member for Ventures for America. She has a Bachelors in Finance from Stern and JD from NYU Law School. She previously worked at Skadden.
Judy Larsen
Program Manager, Community Health
The California Endowment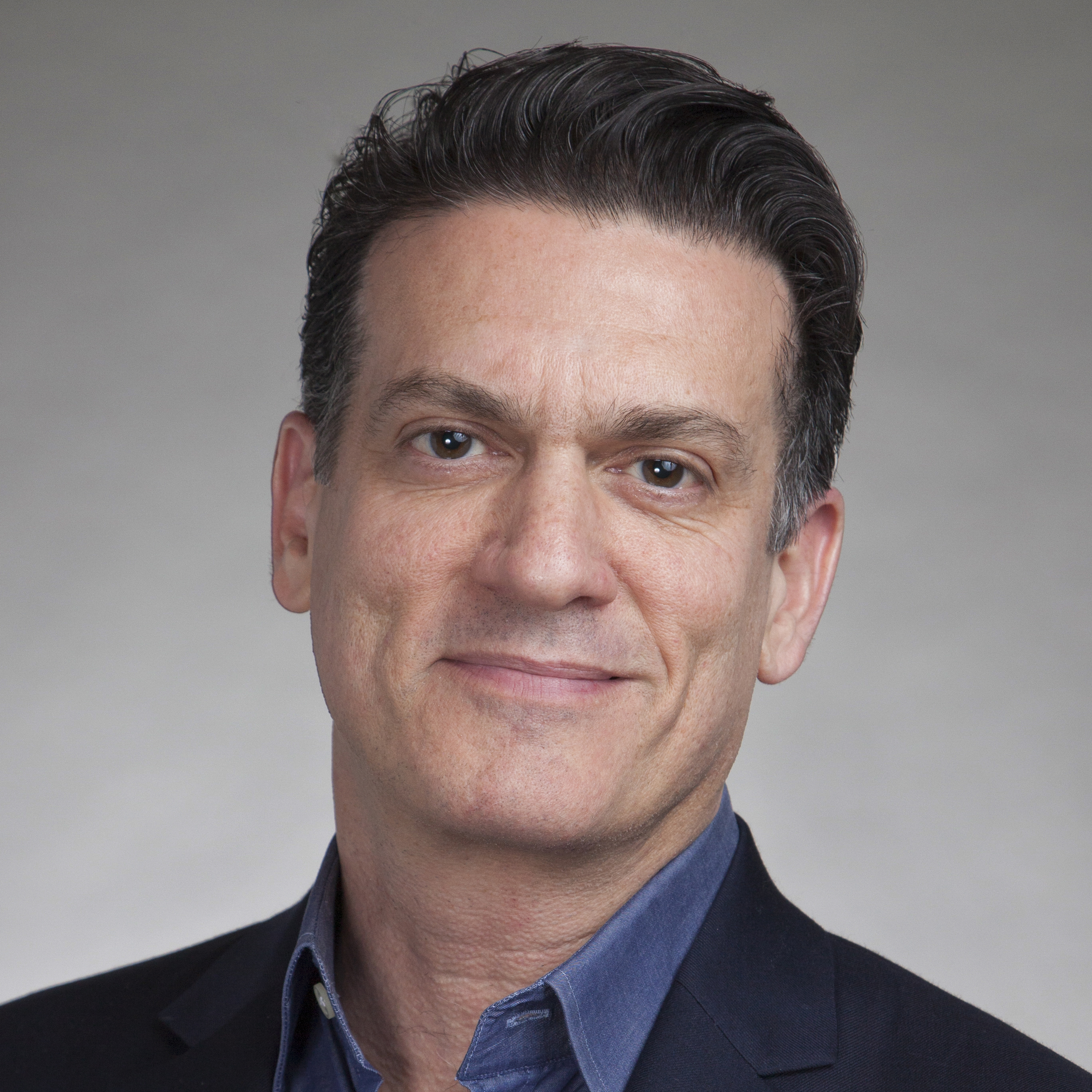 Harlan Mandel
CEO
Media Development Investment Fund
Harlan Mandel is CEO of Media Development Investment Fund, a mission-driven investment fund providing debt and equity financing to independent news and information companies. MDIF operates in countries across Africa, Asia, Eastern Europe and Latin America where a free and independent media is under threat. It invests in independent media providing the news, information and debate that people need to build free, thriving societies. With investments in over 110 media companies in 39 countries since its launch in 1995, MDIF has provided over $145 million in debt and equity investments critical to the growth of many of the preeminent broadcast, print and digital news media across emerging and frontier markets. More than 77 million people around the world get their news from MDIF's current portfolio companies.
Harlan has managed debt and equity investments in over 50 news outlets on five continents. He has extensive experience working in emerging and frontier markets as an impact investment manager and attorney. Harlan also has designed and raised a number of innovative impact investment vehicles for MDIF, including a series of structured debt issuances through Switzerland's Bank Vontobel in partnership with responsAbility, a debt facility guaranteed by Sida, and a private equity fund. He was MDIF's Deputy Managing Director from 1998 until his appointment as CEO in 2011. (MDIF was named Media Development Loan Fund until January 2013.)
Before joining MDLF, Harlan served from 1996 to 1998 as Deputy General Counsel of the Open Society Institute. Prior to that, he practiced law in the New York and Los Angeles offices of Morrison & Foerster, specializing in international litigation, intellectual property and new media law. He received his JD from Columbia University School of Law in 1989, and holds a BA in International Relations and Asian Studies from the University of Pennsylvania.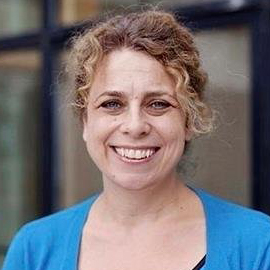 Elizabeth McGeveran
Impact Investing Program Director
The McKnight Foundation
Elizabeth McGeveran joined McKnight in 2014 as Director of Impact Investing. She is responsible for the Foundation's $200 million commitment, investing in businesses and funds that are building the low-carbon economy, improving the water quality of the Mississippi River, and contributing to a thriving, sustainable Minnesota. This portfolio represents 10% of the Foundation's $2 billion endowment. McGeveran also provides Environmental, Social & Governance (ESG) expertise and evaluation across the entire endowment.
Prior to McKnight, McGeveran was Senior Vice President for the Governance & Sustainable Investment at F&C Asset Management, a London-based, $150-billion asset manager (now BMO Global Asset Management). McGeveran built F&C's market-leading socially responsible investment business and served as a senior manager to one of the industry's largest teams. She has served on advisory committees for companies such as ExxonMobil and General Electric and for industry groups such as the International Petroleum Industry Environmental Conservation Association (IPIECA).
McGeveran was managing director of Co-op America (now Green America), a national nonprofit consumer and investor education organization as well as serving as the media director for the U.S. Social Investment Forum. McGeveran serves as an independent trustee of The Boston Trust & Walden Funds, a long-time leader in corporate engagement and integrating ESG research into investing. In addition, McGeveran was an original member of the U.S. Advisory Committee for FTSE4Good, a series of real-time indexes reflecting the performance of socially responsible equities. She is a graduate of Carleton College.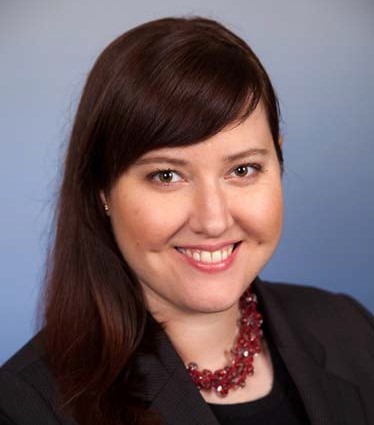 Nancy McGlamery
Principal
Adler & Colvin
Nancy E. McGlamery is a principal in the law firm of Adler & Colvin in San Francisco, which specializes in the provision of legal services to the nonprofit and philanthropic sectors. Ms. McGlamery's clients include public charities, private foundations, grantmakers, nonprofit service providers, individual and corporate donors, nonprofit advocacy groups, and others. Her practice emphasizes corporate governance and federal and state tax law matters unique to nonprofit and tax- exempt organizations. Ms. McGlamery has served as an adjunct faculty member in the Masters of Nonprofit Management program at the University of San Francisco, and has lectured for nonprofit professionals and legal advisors on tax and corporate governance issues affecting the sector. She served for many years as Secretary of the Nonprofit Organizations Committee of the Business Law Section of the State Bar of California.
Before joining Adler & Colvin, Ms. McGlamery practiced in the tax department of Paul, Weiss, Rifkind, Wharton & Garrison LLP in New York City, where her practice focused primarily upon the tax aspects of foreign and domestic business acquisitions, reorganizations, and financing transactions.
Ms. McGlamery earned a B.A. degree from Swarthmore College and a J.D. degree from New York University, where she served as a Notes Editor for the New York University Law Review. Ms. McGlamery is a member of the bar in the states of California and New York.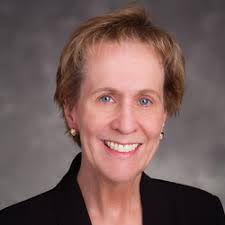 Margaret Minnich
COO/CFO
The California Wellness Foundation
Margaret W. Minnich is chief operating and financial officer for The California Wellness Foundation, where she oversees all finance, information technology, grants management and administrative activities. She is responsible for the day-to-day operation of the Foundation, and, working closely with the CEO, helps develop and implement the Foundation's vision and strategies. Minnich joined Cal Wellness in 1992 and has held the positions of director of finance and vice president of finance and administration. She was appointed chief operating officer in 2015. Before joining the Foundation, she worked as a manager at Micom, as a self-employed accountant and as senior accountant with the public accounting firm of Ernst and Young in Los Angeles. Minnich is a certified public accountant. She holds a master's degree in business administration and a bachelor's degree in philosophy from the University of Southern California.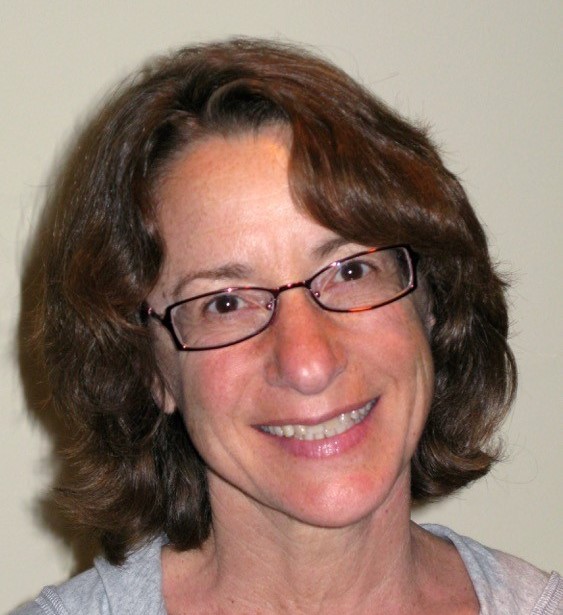 Sherry Novick
Managing Director, Community Benefit Programs
Kaiser Permanente
Sherry Novick is Managing Director of Community Benefit Programs for Kaiser Permanente in Northern California. She oversees the Northern Region's community benefit portfolio, which includes charitable care and coverage; partnerships with community health centers and safety net institutions; research, training and education; and investments in programs and services that address community health needs across the Region's 14-county service area. Previously Sherry served for 10 years as Executive Director of the First 5 Association of California, where she represented California's 58 First 5 County Children and Families Commissions. Prior to that she worked for 15 years in the California Legislature, serving as Chief Consultant to the Assembly Human Services Committee and specializing in issues related to child and family services, early care and education, income support programs, health care for low income individuals, disability, and long-term care. She was the chief Assembly staff negotiator of CalWORKs, California's version of the federally-mandated welfare to work program. Throughout her career, Sherry has advocated for the rights and well-being of underserved, vulnerable and disenfranchised populations.
Sherry holds a Masters Degree in Public Administration from the Kennedy School of Government at Harvard University.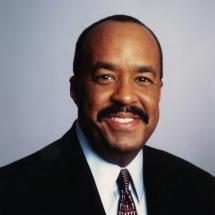 Dr. Robert Ross
President & CEO
The California Endowment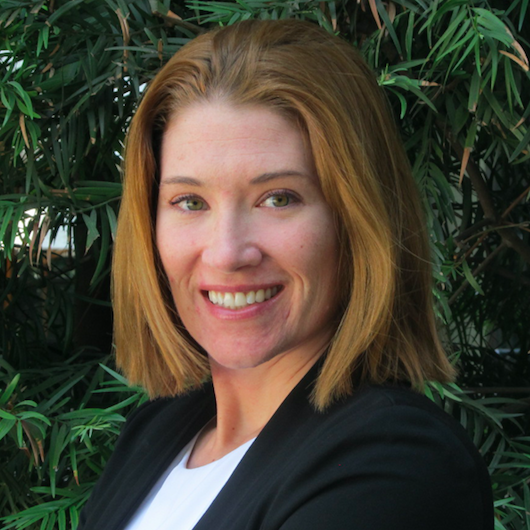 Christine Ryan
Senior PRI Analyst
The California Endowment
Christine Ryan is the Sr. PRI Analyst at TCE where her work focuses on programmatically aligning capital investments to support the growth of healthy, sustainable communities. Her responsibilities include portfolio management, compliance, underwriting, due diligence, and supporting new business development. Christine has financial and portfolio management experience in the public, private, and nonprofit sectors. Prior to joining TCE, she was a portfolio manager with the Office of Development Credit at the US Agency for International Development. She holds a B.S. in Finance from Fordham University and a Master's in International Relations and Economics from the University of California, San Diego.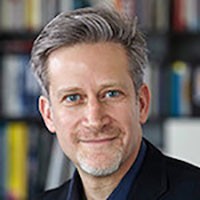 Mark Sedway
Senior Partner
The Giving Practice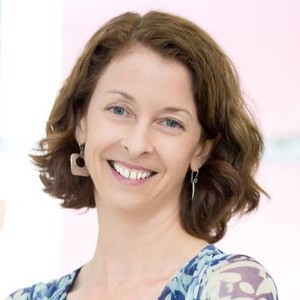 Ruth Shaber
President
Tara Health Foundation
Ruth Shaber, M.D., started her career in 1990 as an obstetrician and gynecologist at the Kaiser Permanente South San Francisco Medical Center. She served as chief of Obstetrics and Gynecology from 1997 to 2003 and spent six years as director of Women's Health for the Northern California division of Kaiser Permanente. She is the founder of the Women's Health Research Institute in Kaiser Permanente's Northern California region. Ruth was medical director at the Kaiser Permanente Care Management Institute (CMI) from 2007 to 2012. At CMI she worked with Kaiser Permanente's regional and national leaders to apply the best evidence and successful systems approaches to create reliable clinical performance.
Ruth is a member of the board of directors at Jacaranda Health and on the Medical Advisory Committee for Planned Parenthood Federation of America. She received her B.A. from Yale University and her medical degree from the University of Pennsylvania.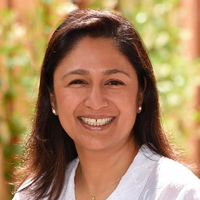 Shally Shanker
CEO
AiiM Partners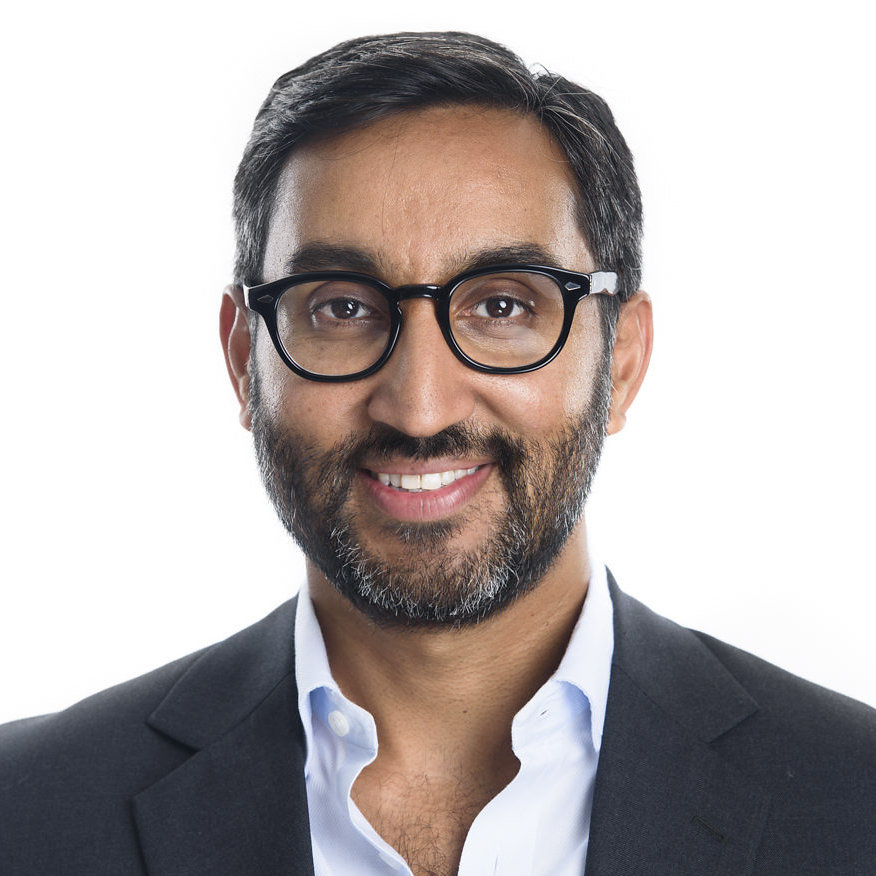 Shuaib Siddiqui
Director, Impact Investing
Surdna Foundation
Shuaib A. Siddiqui serves as the Director of Impact Investing at the Surdna Foundation where he manages Surdna's impact investing portfolio, leading an effort to better align the foundation's investment policies and practices with its mission. He works with the program teams to investigate ways to realize both social and financial returns through program and mission related investing.
Prior to Surdna, Shuaib spent 9 years at Acumen where he most recently was the Director of Global Portfolio. He managed the organization's global investment process, management of its global investment committee, and helped manage is $100m portfolio. He also directly managed a portfolio of companies and represented Acumen's investment on several boards. Acumen, an impact investing pioneer, raises charitable donations and investor capital to invest in companies, leaders, and ideas that are changing the way the world tackles poverty.
Prior to Acumen, Shuaib worked for two years in the Quantitative Alpha Generation Group at Citadel Investment Group, a hedge fund based in Chicago, where he focused on developing trading strategies utilizing fundamental company data. Prior to that, he was an Assistant Vice President at Merrill Lynch working on The Global Analytic and Thematic Research team. He holds a BA in Economics from New York University.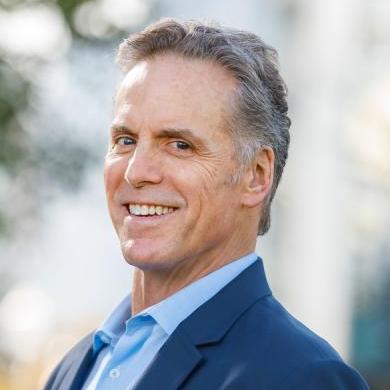 Doug Stamm
Former Chief Executive Officer
Meyer Memorial Trust
Doug Stamm stepped down in May 2018 from his sixteen-year role as president and CEO of Meyer Memorial Trust, a private, Oregon-focused foundation. Under his leadership, the Trust moved from being a responsive, general purpose funder to one with a targeted focus on dismantling barriers and increasing equity and inclusion for Oregonians who have experienced disparities due to all forms of bias and oppression.
With Doug's leadership and commitment to diversity and inclusion, Meyer achieved majority representation throughout the Trust of historically marginalized populations, including representation on the board of trustees, the executive team and the staff. In his work, Doug also brought greater clarity to the important role of impact investing in Meyer's global portfolio, while cultivating local, placed-based investments that directly further Meyer's vision for a flourishing and equitable Oregon. In the first years of Doug's tenure, Meyer was an early adopter of program related investments and made a focused effort to more effectively align its investment portfolio and its mission. Doug served on the initial founders' advisory board for the national PRI Network. Meyer, then, in partnership with the Annie E. Casey Foundation and Heron Foundation, launched the More for Mission Campaign, which gained endorsements from a range of foundations and led to the formation of today's Mission Investors Exchange. Together, the three foundations supported Cambridge Associates' launch of its mission related investment advisory division. Doug continues to serve as strategic advisor to Meyer and other foundations, nonprofits, businesses and individuals pursuing meaningful social change. He is a current board member of Philanthropy Northwest, and recently served as senior advisor to Mission Investors Exchange, the President's Alliance for Impact Investing, the governor's committee on Oregon Solutions, and Foundations for a Better Oregon, among other national and regional organizations.
Prior to leading Meyer, Doug toiled away as an attorney in private practice, spent a decade as a senior executive at NIKE and launched the national office of the Portland-based nonprofit Friends of the Children. Doug earned his bachelor's degree from Stanford University and law degree from Lewis & Clark Law School. This past fiscal year, under Doug's leadership, Meyer Memorial Trust had assets of more than $800 million and awarded more than $36 million in grants and initiative awards.
Follow Doug on Twitter: @dougastamm 
Marion Standish
Senior Vice President, Enterprise Programs
The California Endowment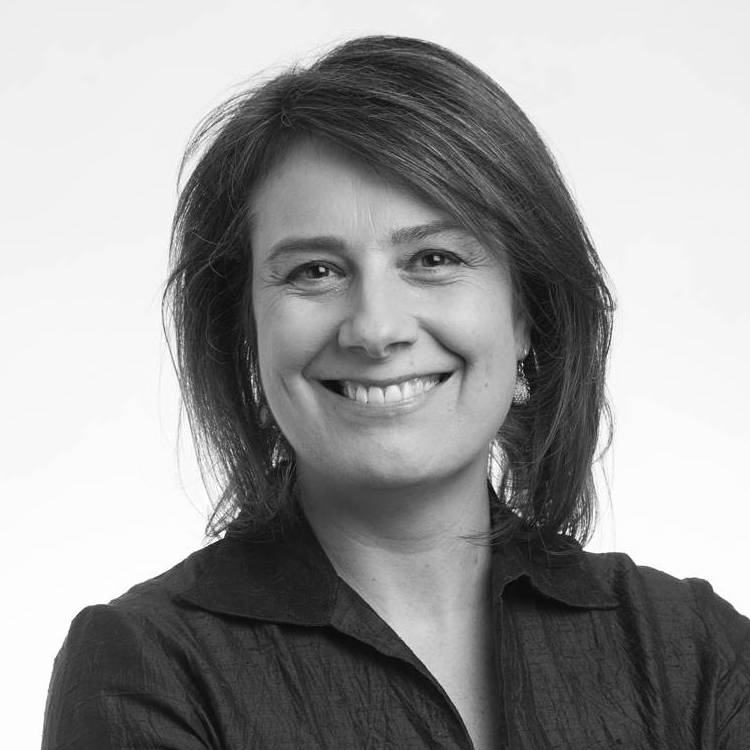 Kate Starr
CIO
Flat World Partners
Kate Starr, is the Chief Investment Officer of Flat World Partners where she drives the investment philosophy, product development, and portfolio management for the firm. Previously, she led the capital deployment team at the Heron Foundation that invests Heron's approximately $300 million portfolio for impact. Kate started her career as an economics and equities analyst at First Asset Management and moved into research on microfinance in Tanzania. She is a CFA and active member of NYSSA's Sustainability Committee and advisor to the Sustainability Accounting Standards Board. Kate also advises OpenInvest, an emerging technology to help individual investors customize their portfolios and to Humanity United's Worker Innovation Fund. Kate graduated from Indiana University with an Honors degree in English and Italian, and earned a Master's degree in International Relations and Economics from Johns Hopkins School for Advanced International Studies.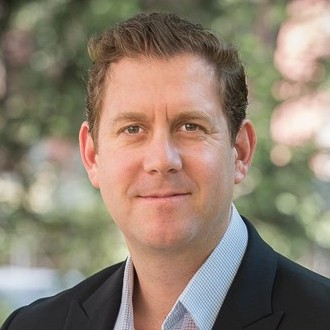 Ben Thornley
Managing Partner
Tideline
Ben Thornley is a Managing Partner at Tideline and co-leads the firm's client engagements and business development. Ben brings his creative energies to research design, strategic planning, program development, impact evaluation, and thought leadership. He has domain expertise in US community finance and public policy.
Prior to Tideline, Ben was a Managing Director at Pacific Community Ventures (PCV), a non-profit Community Development Finance Institution. Ben was responsible for growing PCV's research division, InSight, into one of the world's leading impact investing consulting practices, including through partnerships with Duke University, Harvard University, and the World Economic Forum. Ben created the Impact Investing Policy Collaborative at PCV: a network of researchers, investors and policymakers from over 30 countries. This work led to an invitation from the White House to make the first expert presentation to the Social Impact Investment Taskforce, convened under the UK's G8 Presidency in 2013.
Ben also led PCV's work evaluating the social and economic impacts of over $25 billion of targeted investments on behalf of clients that included the $300 billion California Public Employees Retirement System (CalPERS), Citi, and Hamilton Lane. His funders at PCV included the Rockefeller Foundation, Ford Foundation, John D. and Catherine T. MacArthur Foundation, W.K. Kellogg Foundation, Annie E. Casey Foundation, Omidyar Network, and the UK Cabinet Office.
Ben started his career as a financial journalist, working as the New York correspondent and Managing Editor for a number of prominent investment magazines in Australia. He later moved into government, directing Australia's efforts to promote trade and investment in financial services out of the New York Consulate-General.
Ben holds a Master of Public Policy from University of California, Berkeley, where he taught leadership and political economy as an assistant to the former US Secretary of Labor, Robert Reich. He also holds a Bachelor of Communications from University of Technology, Sydney, and a Certificate of International Affairs from New York University. Ben is the co-author of The Impact Investor: Lessons in Leadership and Strategy for Collaborative Capitalism (Jossey-Bass, 2015), and sits on the advisory committee of the Impact Reporting and Investment Standards (IRIS).
A New Zealand native, Ben was raised in Australia and now calls his wife's home home, in the Central Valley of California. Ben's abiding joy – and biggest project – are his two irrepressible young daughters.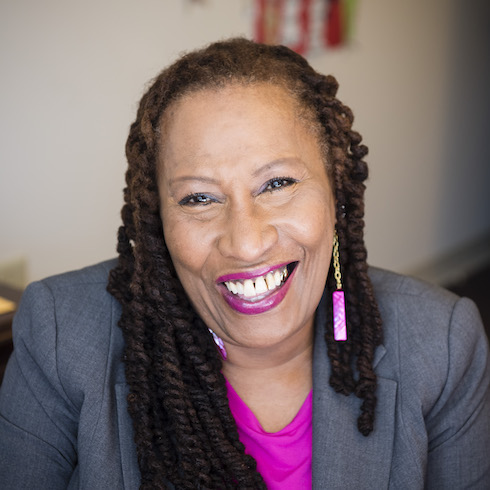 Gladys Washington
Deputy Director
Mary Reynolds Babcock Foundation
Gladys Washington is Deputy Director for the Mary Reynolds Babcock Foundation in Winston-Salem, North Carolina. With a mission of helping to move people and places out of poverty, the Foundation supports organizations and networks that work across racial, ethnic and political differences to foster greater social and economic justice. Gladys supervises the Foundation's programmatic work in 11 Southern states. Prior to joining the Babcock Foundation, Gladys was a Program Officer for the Coastal Community Foundation of South Carolina. Gladys earned a Bachelor of Arts in Political Science from the College of Charleston and a Master's in Public Administration from the University of South Carolina and the University of Charleston. In 2015, Gladys was named James A. Joseph Lecturer by the Association of Black Foundation Executives, the organization's highest honor. She has served as Chairwoman of ABFE's Board of Directors, and she has been featured by multiple publications, including Grantmakers for Effective Organizations, Black Gives Back, the Center for Effective Philanthropy and the National Committee for Responsive Philanthropy.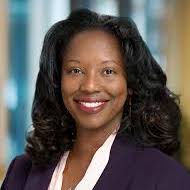 Jalonne White-Newsome
Senior Program Officer
The Kresge Foundation
Jalonne L. White-Newsome is senior program officer at The Kresge Foundation, responsible for the Environment Program's grant portfolio on Climate Resilient & Equitable Water Systems (CREWS). Jalonne also leads the foundation's work addressing the intersection of climate change and public health.Before joining Kresge in early 2016, Jalonne served as director of federal policy at West Harlem Environmental Action Inc. (WE ACT), where she was involved with leading national campaigns and a 42-member national coalition of environmental justice organizations. Her work helped ensure that the concerns of low-income communities of color were integrated into federal policy, particularly on clean air, climate change and health issues. She is an adjunct professor at The George Washington University in Washington, D.C., and continues to engage in research on climate, health and equity. She was recently appointed to be a member of the National Academy of Sciences Board on Environmental Change and Society, and is serving as a lead author for the human health chapter for the 4th National Climate Assessment.A native of Detroit, Jalonne earned a Ph.D. in environmental health sciences from the University of Michigan School of Public Health; a master's degree in environmental engineering from Southern Methodist University; and a bachelor's degree in chemical engineering from Northwestern University. She serves on the board of US Climate Action Network, and is a steering committee member of the Health Environmental Funder's Network. Jalonne is a 2017 PLACES Fellow with The Funders Network.
What is the Institute?
The Institute is a 2 ½ day training experience that will equip participants with the tools to build, grow, or manage their impact investing practice. Through interactive working sessions, panel discussions, presentations, and more, participants will learn from foundations experienced in impact investing, peers in philanthropy, and other impact investing professionals.
Who is the Institute For?
The Institute is designed for philanthropic professionals new to impact investing—whether they are part of a well-established impact investing program or developing one from scratch.
When is the Last Day to Register?
Registration closes August 31st.
Is There a Hotel Block?
Can I See an Agenda?
What Have Participants Said?
Tina Wahl, President of the Barra Foundation, credits the 2015 Mission Investing Institute with helping her steer the Barra Foundation towards their first mission-related investment. Read more about her experience 
here
. Also, 
click here
 to see the key takeaways on impact measurement that were surfaced at last year's Mission Investing Institute.