Announcing New SSIR Series on Racial Equity & Impact Investing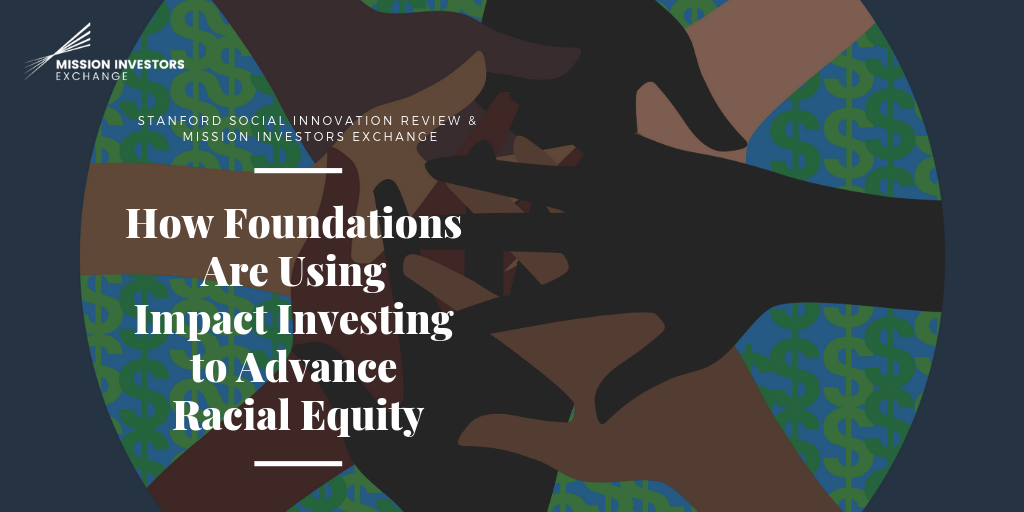 Foundations and our partners play a critical role in keeping "impact" at the heart of the growing impact investing movement. But there is one area of "impact" that has received insufficient attention: racial equity.
These essays feature the perspectives of leading foundation presidents who have committed to addressing racial equity in their impact investing practices. Please see the complete list of authors below.
We are grateful to all of the series contributors and hope these essays provide inspiration and actionable examples to help you advance your own work. Stay tuned for announcements on upcoming essays in the series, new resources on racial equity, and polls to gather your knowledge on this topic. And please reach out directly to me if you have feedback or would like to share insights from your own practices. We are very eager to learn more from you and other experts in the field. Together, we can ensure that the impact investing movement plays a major role in the pursuit of racial equity.
Best,
Matt
Contributing Authors
Matt Onek, Mission Investors Exchange

La June Montgomery Tabron, W.K. Kellogg Foundation

Justin Maxson, Mary Reynolds Babcock Foundation

Dr. Robert Ross and Amy Chung, The California Endowment

Jamie Merisotis, Lumina Foundation

Sherece Y. West-Scantlebury, Winthrop Rockefeller Foundation

Kevin Walker, Northwest Area Foundation   

Lata Reddy, Prudential Foundation

Lisa Hamilton, Annie E. Casey Foundation

Don Chen, Surdna Foundation

Darren Walker, Ford Foundation