Q&A with Shanaysha Sauls, Baltimore Community Foundation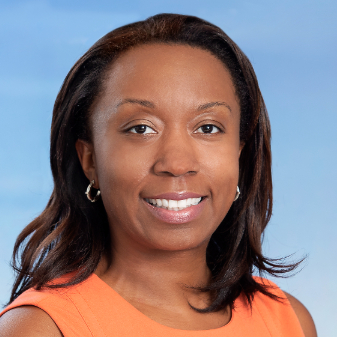 Shanaysha Sauls is the president and CEO of the Baltimore Community Foundation (BCF), which works to improve the quality of life in the Baltimore region through grantmaking, enlightened civic leadership, and strategic investments. In December, Shanaysha will welcome impact investors to her home city for our 2022 National Conference, which she is co-chairing. Mission Investors Exchange's Senior Vice President of Programs and Initiatives and fellow Baltimore resident James Wahls speaks with Shanaysha about the BCF's impact investing strategy, how their investments are making a difference for local communities, and opportunities to see impact in action during the conference.
Last year, you were named as one of Maryland's Top CEOs by the Maryland Daily Record. How did you come to take the helm of the Baltimore Community Foundation?
Baltimore never ceases to inspire and amaze me. When I first came to this city 20 years ago, I spent years working with neighbors to launch a charter school and help found a nonprofit to empower families who live downtown to advocate for great schools, safe and walkable streets, public spaces for recreation, and cultural activities as well as resources and experiences that make neighborhoods vibrant.  
There is a direct throughline from those early days of simply working to make my community a better place to my joining the Baltimore Community Foundation. BCF works with hundreds of individual and organizational donors to bring their own visions of a better Baltimore to life. We make it easy for them, with a wide range of charitable giving vehicles, but just as critically, we provide context so they are confident their gifts are meaningful and impactful. BCF is deeply engaged in local communities and constantly convening residents, partners, local foundations, public officials, corporate leaders, and others to ensure that our grantmaking is informed and we are able to share our knowledge about the important work underway with our donors. 
BCF is celebrating its 50th year. How has impact investing become part of BCF's efforts to advance its mission? And how has BCF partnered with MIE and its members on designing and executing its impact investing strategy?
The leadership of BCF had conceptualized an impact investing program before I came aboard in 2018. In fact, the 2016 MIE conference in Baltimore was the start of it all–the catalyst for what became BCF's
Invest for More
program. One of my first acts as CEO was to bring this program into fruition. Since then, BCF has committed more than $6 million in small business loan programs, affordable housing projects, micro-loans to immigrants, mixed-use community spaces, clean energy installations and more. The momentum is in full swing, and some donors are even co-investing with us now. 
There is no doubt that we would not be here without the thought leadership and expertise provided by MIE. Participating in MIE was not only the spark, but it served as a great resource as BCF was developing the Invest for More program. Members of our team have participated in Mission Investors Institute trainings, open mics, investment spotlights, and convenings specifically for community foundations. I was recently elected to serve as secretary of the MIE Board of Directors and am impressed by the value MIE provides to the field of impact investing and its support for philanthropic asset owners of all sizes and types. Overall, MIE's ongoing programming is a regular source of inspiration for staff and our board to expand the window of what we think is both possible and an appropriate exercise of our role as a community foundation.
You recently increased BCF's investment fund and expressed that BCF would be more ambitious in its investing—what led you to ramp up this work? As BCF is expanding its impact investing strategy to take greater risk and drive greater impact in Baltimore and Baltimore County, how do you expect the portfolio to evolve?
From 2018 to 2021, BCF allocated 4 percent of our invested assets annually to our
Invest for More
program. As our overall assets grew—from $174 million at the start of 2018 to $306 million by the end of 2021—so did our impact. We could point to supporting projects ranging from affordable housing for teachers, to school building expansions, to the rehabilitation of the city's oldest public housing complex. By 2022, we felt very confident about increasing the allocation and seizing opportunities that could foster inclusive economic growth. Equitable growth and opportunity are critically important in Baltimore—the birthplace of real estate redlining, where the economic and social impacts of structural racism are still deeply felt.
One of our newest investments is a special loan fund with
Baltimore Community Lending
to enable more minority-owned, women-owned, and city-resident owned businesses to become vendors at the redeveloped Lexington Market. Beyond the impact on individual businesses who might otherwise rely on high interest credit cards for start-up expenses, our investment ensures that the nation's oldest public market better reflects the diversity of Baltimore and is an asset to the community. We also invested in the
International Rescue Committee's Center for Economic Opportunity
(IRC-CEO), which specializes in making micro credit-building loans to immigrants, refugees, and other low-credit/credit-thin individuals. As we move forward, human capital investments like these, combined with physical capital projects, are creating a much stronger, more resilient region.  
Like MIE, BCF has committed to advancing racial equity. How is this integrated into your impact investing strategy? 
Race, equity, and inclusion informs everything we do. It has to, in a city with a legacy of structural racism that has created profound disparities in education, income, health, housing, and so much more. In our Invest for More program, we seek out projects and programs that improve quality of life in underinvested communities of color and foster inclusive growth and opportunity. 
Several of these will be spotlighted on MIE's National Conference
Impact in Action tours
. For example, BCF and its donors invested in
ReBUILD Metro
, which has transformed 500 vacant properties in three majority Black neighborhoods in East Baltimore into a network of new homes, storefronts, and greenspaces. These neighborhoods had many engaged homeowners, but  are now experiencing rising levels of vacancy and blight. Thanks to grassroots engagement, cross-sector collaboration, and sustained reinvestment in catalytic projects, ReBUILD has been able to reduce vacancy in these communities by 75-90 percent without displacing current residents. 
As you've mentioned, we'll be highlighting local organizations doing important work in Baltimore through Impact in Action site visits during MIE's National Conference this year. Can you tell us about some of the other organizations that you've worked with and how their work is serving the community? 
Locals refer to Baltimore as "Smalltimore," because you're bound to run into someone you know wherever you go. As a result of local collaboration, BCF has been involved in nearly every project that will be spotlighted on the Impact in Action Tours and has relationships with many of the featured organizations.
I've already mentioned ReBUILD Metro and Baltimore Community Lending, which are phenomenal partners. Another to highlight is Morgan State University's
Baltimore Means Business
, which is supported by the small business support fund that is a partnership of foundations and banking institutions and has been housed at BCF since its inception in 2018. It is designed to serve many small, minority-owned businesses that are making neighborhoods more vibrant and economically inclusive, and has provided critical funding and technical assistance during the COVID-19 pandemic.
Another of the tours will visit
The Cube Cowork
space, which is a great example of Morgan State University's investment in local ingenuity. As parents struggled to balance childcare and work during the pandemic, two Black women launched The Cube. Offering private offices, event spaces, and onsite childcare, it has been a critical resource for families and become a community hub. I'm excited for conference attendees to be able to learn more about these incredible initiatives.